randomness and brevity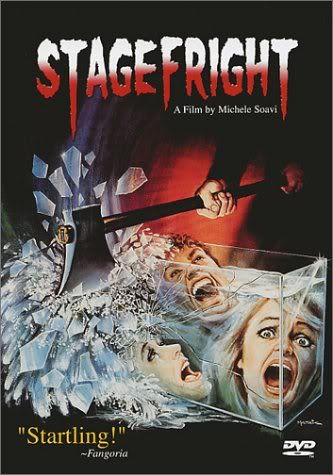 - I'm counting on
this
to amuse/frighten me (and a couple others) a bit on Halloween night (looks very similar to Argento's awesome
Opera
, which may turn out to be a good thing). Also rented
Night of the Creeps
,
Häxan
, etc.
- Despite a huge pile of stuff sitting right next to me, I haven't seen a film for like, six days. I feel hollow.
- Caveh Zahedi's
In the Bathtub of the W
orld has been on my mind though. I realise I didn't say anything about it last week probably because I was too pissed off at his thoroughly shocking and disgusting
I Was Possessed By God
, but
Bathtub
deserves more than a nod because it manages to transcend its grainy year-long-video-diary surface and extend into (as Michael Sicinski points out in his
letter
to Zahedi) a Pialat-oid series of calibrated ellipses that punctuate deeply personal incidences, emotional nakedness, and general hysteria. Warhol would be a more obvious (and possibly unconscious) influence - I was reminded of
Beauty #2
whenever Zahedi pointed his camera toward his shy girlfriend. In the end, Zahedi may be a bored narcissist with a camera, but the intellectual and emotional involvement of this document of his cannot be ignored.
- Claire Denis'
L'Intrus
is coming to DVD in December through Tartan! Of all the films I saw this year, if there's any that I'd love to experience again, it's this dream of a film - possibly Denis' best work so far.
- in music this week: Ghost's
Snuffbox Immanence
and
Lama Rabi Rabi
(the latter is a particular favourite of mine), Dungen's
Ta Det Lugnt
, Linda Perhacs'
Parallelograms
, and lots of Cocteau Twins.